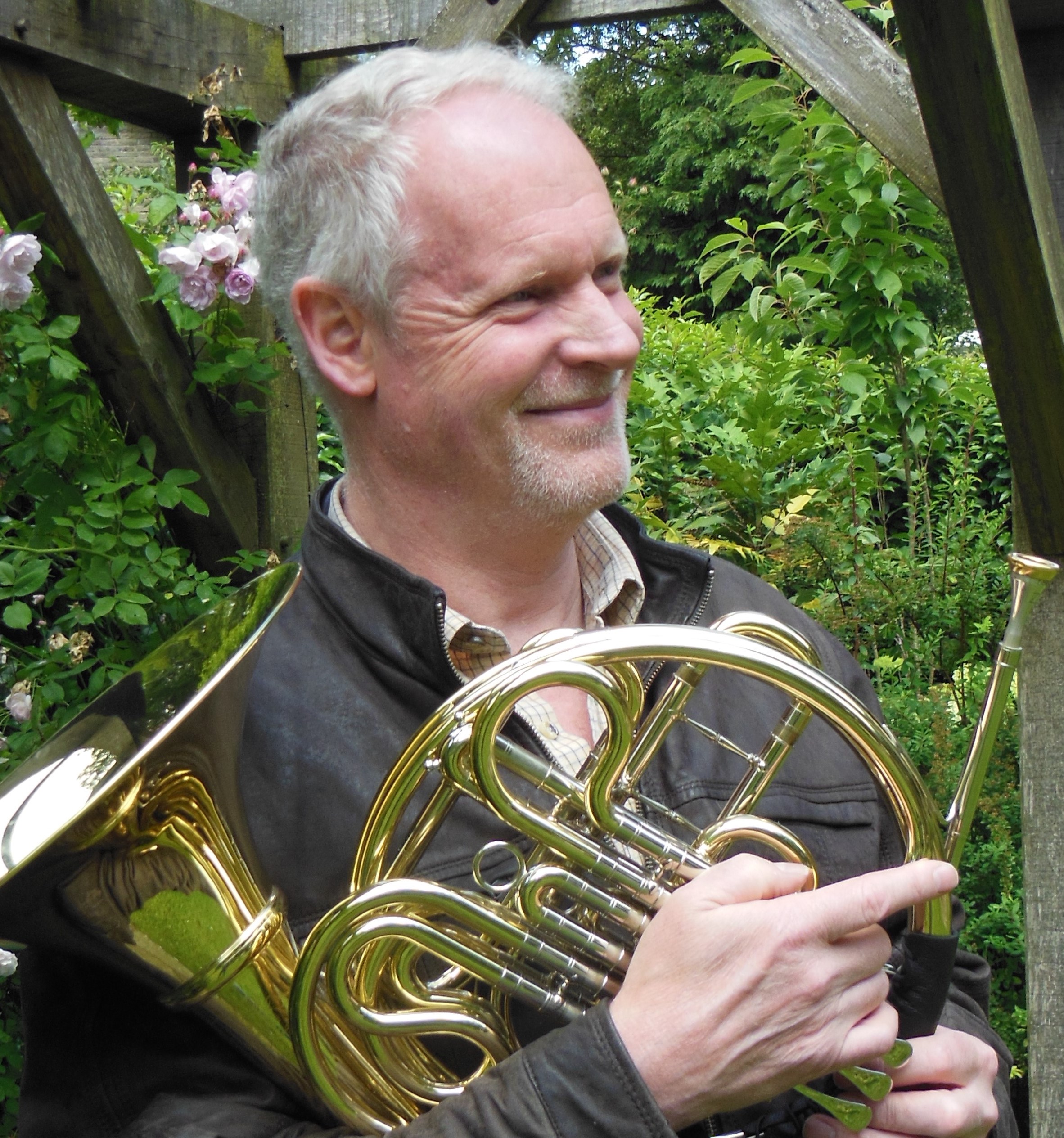 With a reputation as something of a musical swiss army knife, Jeff Snowdon graduated from the Royal Northern College of Music in 1984, and in a performing career spanning nearly twenty years he worked as a professional horn player with many of the country's leading symphony and chamber orchestras including the BBC Philharmonic, the Royal Liverpool Philharmonic, BBC National Orchestra of Wales, Hallé Orchestra, Opera North, Northern Sinfonia and many others. He was a member of the orchestra of Northern Ballet Theatre and Sinfonia Viva and played in West End productions including Evita, Jesus Christ Superstar, My Fair Lady and Sondheim's "Pacific Overtures".
After many years at the back of the orchestra, he discovered a new vocation as a conductor, furthering his studies under the late George Hurst, as well as short courses with Timothy Reynish, Peter Stark and Denise Ham.
In 2000 Jeff founded the Dark Peak Concert Band, and later in 2004 the Orchestra of the Peaks, under the management of the Dark Peak Music Foundation. From the humble beginnings of a small childrens wind band, the Dark Peak Music Foundation has grown into a flourishing organsation running nine ensembles from junior to advanced level and with well over 160 members.
Recently appointed Head of Brass at the Royal Birmingham Junior Conservatoire, Jeff is much in demand as a teacher of horn and as a general brass playing clinician. He has worked extensively coaching youth orchestra sections including the National Children's Orchestra, Derbyshire, Essex, Nottingham and Yorkshire Youth Orchestras. Jeff runs a busy teaching practice in the Peak District, and was tutor of horn at Nottingham High School, a post he has recently stepped down from after 28 years service.
In addition to his education work Jeff founded the Glossop Concert Society in 1991. During his time as Artistic Director he organised well over 100 professional concerts in the Peak District, recently handing over the baton of the organisation  which has grown into a nationally recognised chamber music festival. He spent two years as Education Coordinator for the Buxton International Festival, which culminated in running the Millennium Community Opera, the biggest theatrical project ever staged in the High Peak with over 300 performers. He is now the Concert Manager for the Festival, which involves running 40 top-level concerts in a two-week musical frenzy each summer.