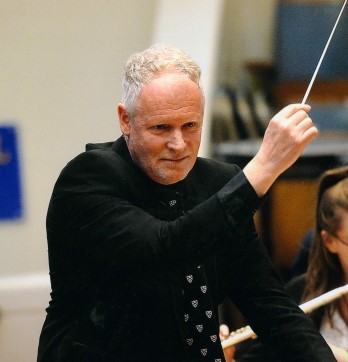 Jeff Snowdon has a well established reputation as a conductor, with youth ensembles being at the heart of his work.
As the Director of the Royal Birmingham Junior Conservatoire Wind Orchestra he has led the ensemble to national success with Platinum awards at the National Concert Band Festival and an invitation to perform in the Royal Albert Hall as part of the Music for Youth Schools Proms.
His work with young musicians in the Peak District has led to the formation of the Dark Peak Concert Band which achieved Gold Awards on five ocassions with the National Concert Band Festival and an invitation to the national finals in 2016. The ensemble has also achieved recognition in Music for Youth with two invitations to take part in the National Festival in Symphony Hall, Birmingham. As well as the wind ensembles he founded the Orchestra of the Peaks, a youth orchestra based in Derbyshire which runs annual courses.
He studied conducting under the late George Hurst as well as benefitting from short courses and advice from Timothy Reynish, Denise Ham and Peter Stark.
Professional performances have included Beethoven's 5th and 7th Symphonies, Schubert's 5th Symphony, Stravinsky's Dunbarton Oaks, Copland's "Old American Songs" with soloist Sir Willard White, Haydn Symphony No.6 and Mozart's Flute Concerto.